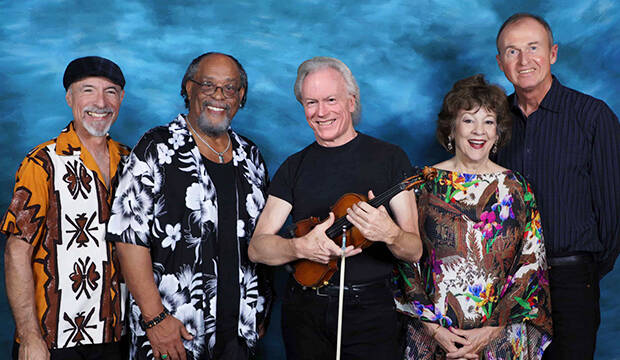 Tom Rigney and Flambeau will perform at Faith Assembly Auditorium, on April 25, 2019, at 7:30pm.
---
Rigney's band of all stars simmers and cooks with musical intelligence. Their high-energy live show features tight-ensemble playing, deeply infectious grooves, and rich solos. Renowned guitarist Danny Caron, boogie-queen pianist Caroline Dahl, Steve Parks on bass and Brent Rapone on drums have carved evocative and powerfully uplifting music, led by that guy in the red boots; violinist, composer, Cajun fiddler, and leader of the American Roots Music Band, Tom Rigney.
There is no question that Rigney has become one of the premier blues and roots music violinists in the world, and continues to be a prolific composer of powerfully compelling music for the violin, music whose influences come from an extremely wide range of musical styles within the broad boundaries of American Roots Music. As a composer, as a violinist, as a band leader, Tom Rigney is a true American original.
Read more about the Tom Rigney and Flambeau on their website: tomrigney.com/home
---
What the Press is saying about Tom Rigney and Flambeau:
Wonderful real music for real ears looking for new kicks" – Chris Spector, Midwest Record