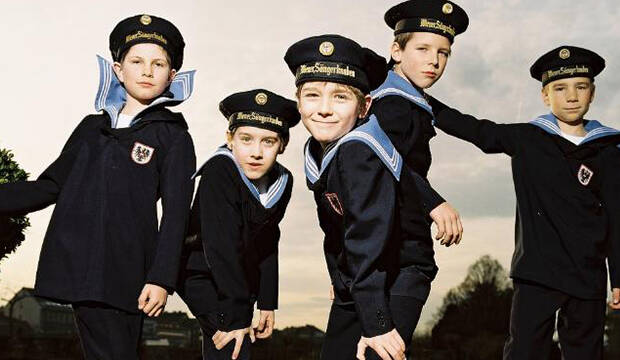 The Vienna Boys Choir will perform at Faith Assembly Auditorium, on November 15, 2018, at 7:30pm.
---
Audiences and critics worldwide have praised the talented singers of the Vienna Boys Choir for their celestial voices, pure tone, irresistible charm, and above all a wide-ranging repertoire spanning centuries. With a rich history dating back more than 500 years, the Vienna Boys Choir has been associated with many of the world's greatest composers, such as Mozart and Bruckner. Haydn and Schubert were themselves choristers.
Today, there are 100 choristers between the ages of ten and fourteen from 31 nations, divided into four touring groups. Altogether, the four choirs give as many as 300 concerts and performances each year, reaching half a million people throughout Europe, Asia, Australia and the Americas.
The Vienna Boys Choir has a close association with the Vienna Philharmonic Orchestra. Together with members of the orchestra and the men of the Vienna State Opera Chorus, the choir maintains the tradition of Vienna's Imperial Chapel, still providing music for Sunday Mass as they have done since 1498. In 2016, the choir participated for the sixth time in the New Year's Concert of the Vienna Philharmonic, under the direction of Mariss Jansons. Since their first audio recording in 1907, the Vienna Boys Choir has recorded over 300 singles, LPs, and CDs, the most recent of which is a hugely successful holiday album, Merry Christmas from Vienna (Deutsche Grammophon). The choir has also been featured in three films by award-winning Austrian director Curt Faudon – Silk Road, Bridging the Gap, and Songs for Mary. A fourth by Mr. Faudon, Good Shepherds, is to be released in the USA in the fall.
The Vienna Boys Choir performs classical and contemporary works which vary each season. In the fall, they will bring Bella Italia, a program of popular and classical compositions from beautiful Italy, to include classical pieces by Vivaldi, Rossini, Verdi, Mascagni and other Italian composers, along with such well known favorites as Santa Lucia, O sole mio, Volare and more. Later in the season the choir switches to "Christmas in Vienna," a program which captures the wonder and magic of the holiday season.
Read more about the Vienna Boys Choir on their website: https://www.vienna-concert.com/events/en/63/Vienna-Boys-Choir.html?gclid=CjwKCAjwt7PcBRBbEiwAfwfVGC0aWqHa6RjctdTO7XgtRIEhKWyQEnhi-QPyZ2InQm6VRvpM5dIS2hoC9d0QAvD_BwE
---
What the Press is saying about the Vienna Boys Choir:
"…their celestial voices, pure tone and wide-ranging repertoire continue to captivate audiences worldwide." – SAN FRANCISCO CLASSICAL VOICE
"…totally disciplined voices tempered by a singular sense of ease and consistency, and a sound conveying ebullience, humor or solemnity as the music called for." – THE WASHINGTON POST
"…a superb musical ensemble…[with] clarion sound." – SEATTLE POST-INTELLIGENCER
"…bright, light voices through the centuries…" – THE NEW YORK TIMES